LENKENG LKV385 HDMI to VGA and 3.5 mm Audio Converter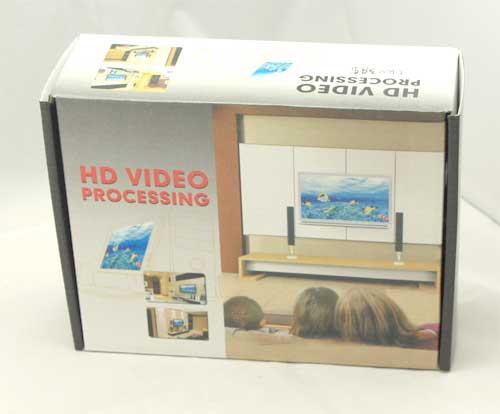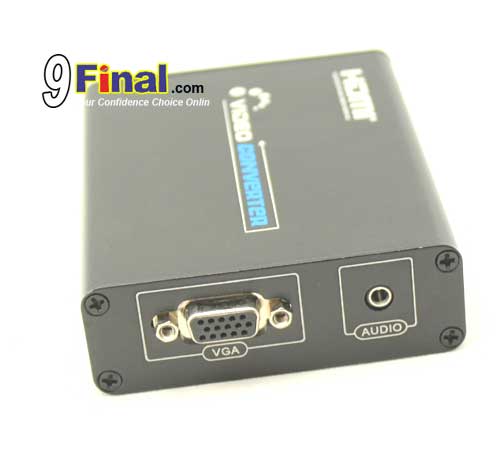 LKV385 HDMI to VGA Converter converts digital HDMI or DVI signals into analog VGA and stereo audio. It is a perfect solution for connecting video cards (desktop or laptop) or consumer electronics devices such as game consoles or home theater receivers that offer an HDMI Out port to a VGA display.

1.ÿÿÿÿÿ Easy to use, installs in seconds, no settings and it is a resolution pass-through converter.
2.ÿÿÿÿÿ It is purely for conversion between video formats but not convert the input/output video resolutions.
6.ÿÿÿÿÿ Supports 165MHZ/1.65Gbps per channel (6.75 Gbps all channel) bandwidth for HDMI Input.
7.ÿÿÿÿÿ HDMI resolutions: 480P@60Hz,576P@50Hz,720P@50/60Hz,1080i@50/60Hz,1080P@50/60Hz,800*600@60Hz,1024*768@60Hz
8.ÿÿÿÿÿ DVI resolutions: 800*600@60Hz,1024*768@60Hz
9.ÿÿÿÿÿ VGA resolutions: 640*480@60Hz,720*576@50Hz,1280*720@50/60Hz,1920*1080@50/60Hz,800*600@60Hz,1024*768@60Hz
10.ÿÿ Compatible with DVI by a DVI-HDMI cable or connector.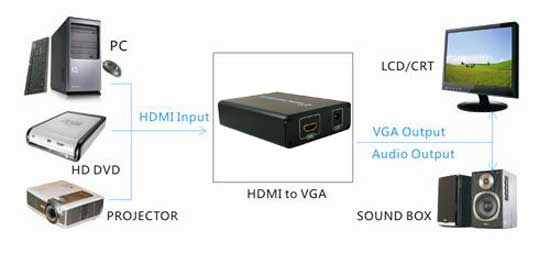 Interface Specification:-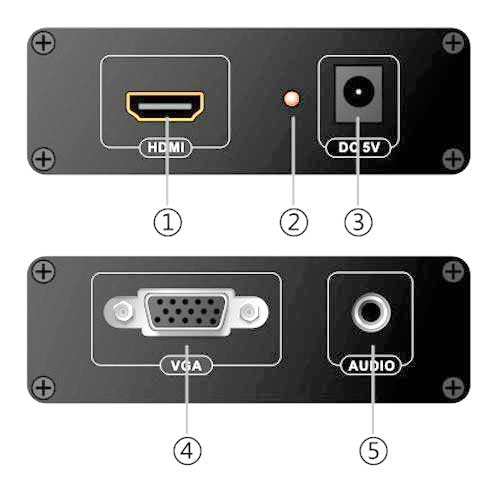 1.ÿÿÿÿÿ

HDMI input

2.ÿÿÿÿÿ

Power Indicator

3.ÿÿÿÿÿ

Power supply input

4.ÿÿÿÿÿ

VGA input

5.ÿÿÿÿÿ

Stereo Audio output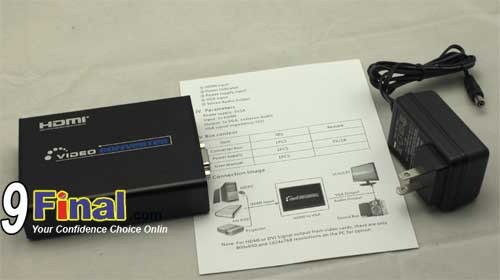 ÃѺ»ÃСѹÊÔ¹¤éÒ ¹Ò¹ 12 à´×͹ ¨Ò¡ PC Resource