LENKENG LKV501 3D 5x1 HDMI Switch with Remote Control ( 5 HDMI Input & 1 out put)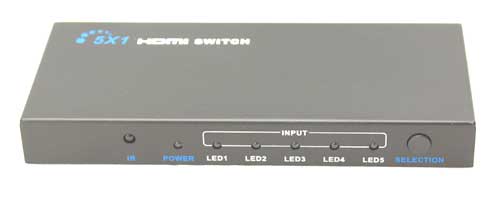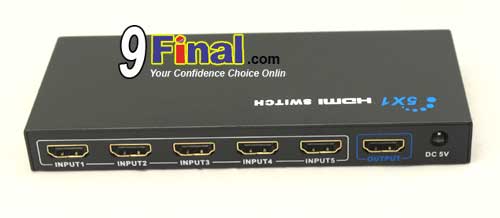 The 5x1 HDMI Switch routes high definition video (in multiple resolutions up to 1080p) and digital audio from any one of the five sources to one HDTV. Five inputs accommodate the simultaneous connection of up to five HDMI sources and are switched easily by the IR remote within package.
It is HDMI 1.3 Ver and supports full HD 1080p and 1080P@24Hz 3D source.

| | |
| --- | --- |
| Input Video Signal | |
| Input DDC Signal | 5 volts p-p (TTL) |
| Max Single Link Range | 1920 x 1080 |
| HDMI Resolutions | 480p/576p/720p/1080i/1080P; 1080P / 24HZ 3D source. |
| DVI Resolutions | 480p/576p/720p/1080i/1080p |
| XUVGA | Up to 1920×1200 |
| Bandwidth | Up to 225MHz |
| Power supply | DC 5V@1A |
| Max. Power | 1.0W |
| TMDS Voltage | 1Vp-p |
| Resistance | 75Ω |
| Transmission length | 10 meters |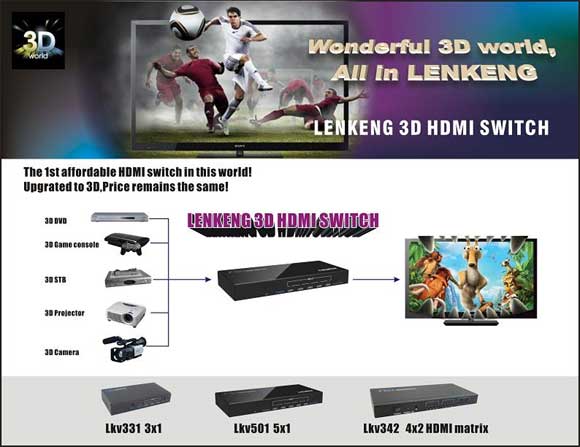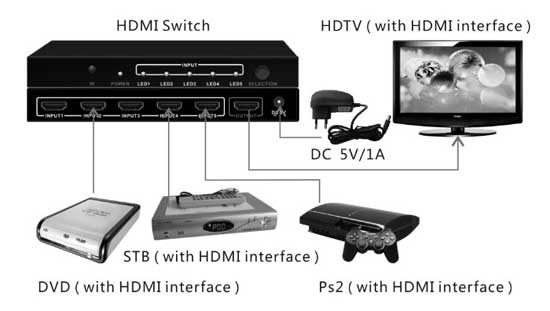 Interface Specification:-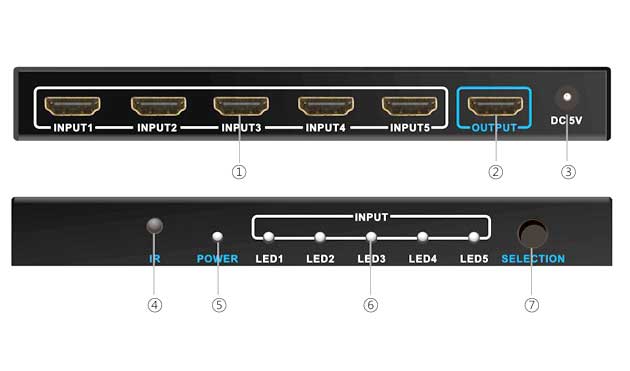 1.ÿÿÿÿÿ Connect HDMI Sources
2.ÿÿÿÿÿ Connect HDMI Display
3.ÿÿÿÿÿ Connect DC 5V@1A power supply
4.ÿÿÿÿÿ IR Receiver
5.ÿÿÿÿÿ Power Indicator
6.ÿÿÿÿÿ Output Indicator HDMI1/HDMI2/HDMI3/HDMI4/HDMI5
7.ÿÿÿÿÿ Input signal selection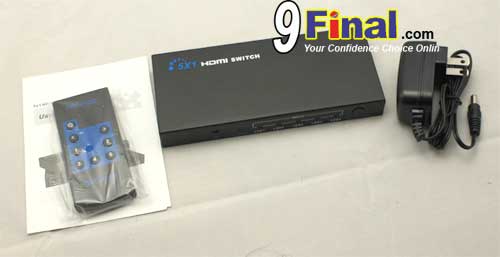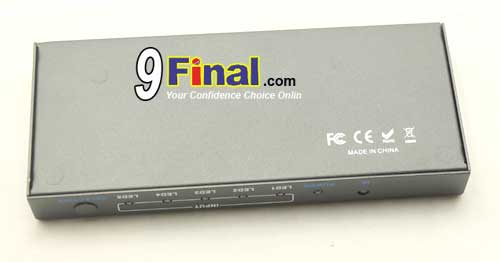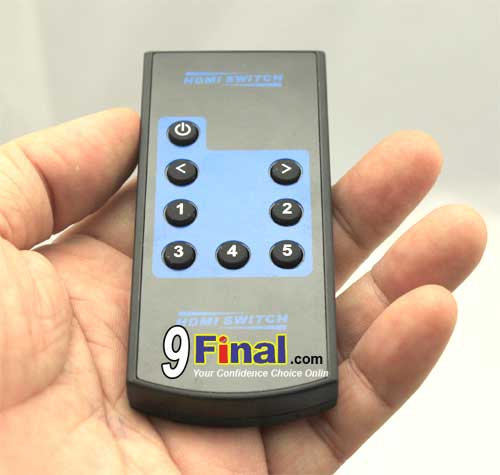 ÃѺ»ÃСѹÊÔ¹¤éÒ ¹Ò¹ 12 à´×͹ ¨Ò¡ PC Resource