Mygica EZgrabber2 USB 2.0 Video Capture Adapter Device, Direct Video Uploading to YouTube, ipod and PSP Conversion, Windows 7 Ready, Convert Home Videos, TV Show or Gameplay to Quality DVDs with a Push on the Button


| | |
| --- | --- |
| | Capture Everything In your Hand! With GeniaTech's EzGrabber USB2.0, you can capture all the video clips from your video source devices such as VHS/VCR/DVD/DV camcorder before they disappear by using GeniaTech's DVD Studio software. A only-we-have "push to start push to stop" button will help you to get the selected clips easily. Also you can convert any video files and customize your favorite video files. Then you can edit the captured video files, adding titles, music or a lot of transitions. As easy as drinking a cup of coffee, you can burn all the edited contents onto DVD/VCD/SVCD. |

 Easy to use, push to start push to stop capture button;
 USB 2.0 PnP Interface
 Real-Time MPEG 4/2/1 encoding
 Burn edited files onto DVD, VCD, SVCD...
 Capture video source from VHS, V8, Hi8...
 Burn your own DVD/VCD
 USB audio (pro version) support, one USB cable to your PC, especially for Notebook 
 without Line in port. 

 USB 2.0 PnP Interface, USB video/audio transfer

 Automatic NTSC/PAL detection

 Push to start push to stop button 

 Capture the Video directly as MPEG 4 / 2 / 1 Format

 Capture Video Source from VHS, V8, Hi8, etc.

 Support Still Image Capture in JPEG or BMP format

 Video resolution:

 NTSC: 720 x 480 @ 30 FPS

 PAL: 720 x 576 @ 25 FPS

 External video input: Composite and S-Video

 Burn video files on to DVD/VCD/SVCD

 Additional multimedia software – DVD Studio

 MPEG Encoder

 MPEG Editor

 Burn DVD 
System requirements



 P4 1.4GHz or higher CPU
 256 MB RAM of system memory or above (recommended)
 One available USB port (USB2.0)
 Graphics Card (Must support DirectX 9.0c)
 Sound Card (AC97 compatible sound card)
 1GB Free HD Space
 CD-ROM Drive (For software installation)
 Microsoft Windows 2000/XP
Package Includes
Ez Grabber USB2.0 Capture Device 
A/V multi-cable
Installation Manual 
DVD Studio User Manual(option) 
Installation CD(include DVD Studio)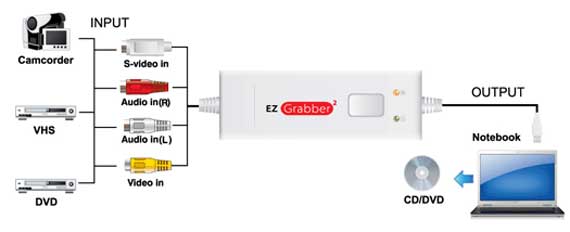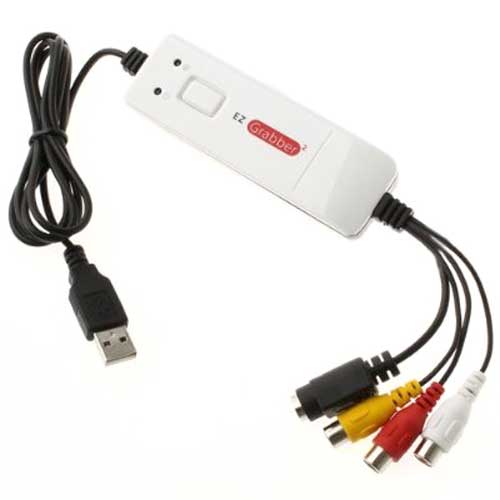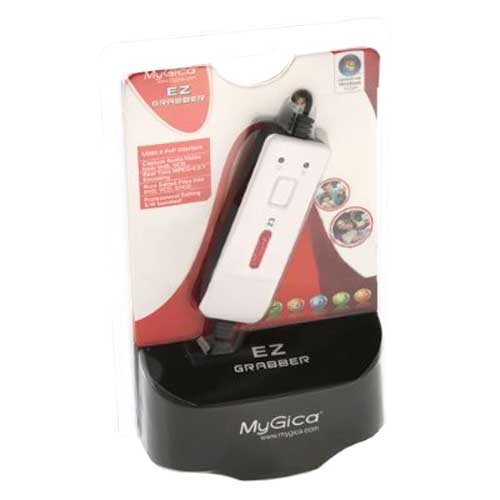 | | |
| --- | --- |
| | downlaod คู่มือการติดตั้ง Installation Guide ได้ที่นี่ |

รับประกันสินค้า นาน 1 ปี
ราคาสินค้า ได้รวมภาษีมูลค่าเพิ่ม 7%
สินค้านี้ ได้ถูกบันทึก ลงในฐานข้อมูล เมื่อวันที่ จันทร์ 16 มกราคม, 2012.
ปรับปรุงข้อมูลสินค้า ครั้งสุดท้าย เมื่อวันที่ ศุกร์ 03 กรกฎาคม, 2015